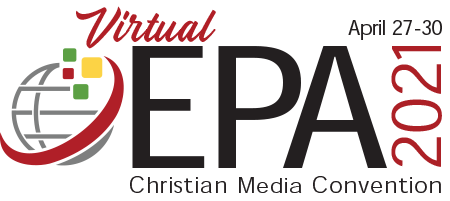 On Thursday, February 25, the EPA board of directors voted to pivot from an in-person convention in Lancaster, Pennsylvania, to a virtual event. Despite efforts to keep the annual meeting in-person, it became increasingly clear that it was both impractical and impossible to do so.
Pennsylvania restrictions related to COVID-19 are among the tightest in the nation with meeting spaces limited to 10% capacity and negative COVID-19 tests required within 72 hours of travel into the state. With the acceleration of vaccinations and the decrease of new cases, we were hopeful things would open up in time, but that was not guaranteed. Polling of a number of members who typically attend the convention showed that many organizations still had travel restrictions in place and registrations were projected to fall well below necessary levels.
Plans are now underway to move to an online event that will include a combination of live streaming and on-demand sessions for a full convention program. It will be expanded to four days (April 27-30) to limit the number of hours each day to a reasonable amount of time watching a screen. The convention will utilize Whova, a single sign-on virtual event platform, where attendees can conveniently access both live and recorded sessions, set an agenda, interact through networking and community discussion boards and meetups, and where sponsors and exhibitors can be prominently showcased with interactive engagement with attendees. It is the same platform used for last fall's Digital Media Con.
Registration rates have been reduced to $129 per person with a maximum amount of paid registrations capped at five people per organization. Large organizations can register up to 15 staffers or more for the flat rate of $645 (the cost of five registrations).
While last year's business meeting with the election of officers and a vote on a bylaw change was canceled when the 2020 convention was canceled, the annual business meeting will be held this year as part of the virtual convention. Voting will be done separately through a secure online voting platform.
While many are greatly disappointed to miss out on traveling to Lancaster, especially with the added features of a live performance of "Queen Esther" at Sight & Sound Theatre and the media bus trip to Museum of the Bible in Washington, D.C., these activities are expected to be rescheduled with another attempt at a Lancaster convention already scheduled for April 12-14, 2023. The 2022 convention will be held April 10-12, 2022, in Colorado Springs.
Learn more about EPA 2021 and register at epaconvention.com.